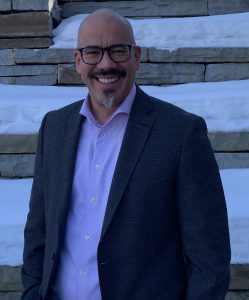 The First Nations Information Governance Centre (FNIGC) is pleased to announce that after an extensive executive search, it has found its new Chief Executive Officer (CEO) in Mr. Jonathan Plante.
A member of the Six Nations of the Grand River First Nation, Mr. Plante has been a member of FNIGC's Executive Team since 2018, where has overseen key developments across a number of core units, including Finance, Human Resources, Information Technology, Information Management, and Communications.
For the past two years, he has served as Director of Corporate Services, where he acquired a keen understanding of organizational processes, policies, programs, and initiatives, and the important role that they play at rapidly growing organizations like FNIGC.
"On behalf FNIGC's Board of Directors, I would like to congratulate Jonathan and welcome him to his new leadership role at the organization," said Leona Star, Chair of the FNIGC's Board of Directors. "During his five years at FNIGC Jonathan has displayed a track record of proven professionalism, while demonstrating a keen aptitude for organizational operations, corporate governance, strategic planning, and relationship management—all of which will I believe will serve him extremely well as CEO."
Mr. Plante has a master's degree in public administration from Dalhousie University and a bachelor's degree in Consumer Studies from the University of Guelph, during which time he studied at the London School of Economics. In addition, from 1989 to 1991 Mr. Plante served in the Lincoln and Welland Regiment, a primary reserve infantry regiment of the Canadian Army located in St. Catharines and Welland, Ontario.
Mr. Plante started his professional career in Toronto with the Canadian Council for Aboriginal Business, where he was selected to participate in the Governor General's Canadian Leadership Conference. He later went on to work for Indigenous Services Canada, where he worked for 17 years before coming to FNIGC.
Well-versed in dealing with, and thinking about, the issues that face First Nations people, he is also deeply committed to the cultivation of meaningful relationships with FNIGC's Regional Partners in an effort to ensure the realization of the organization's Vision and Mission.
"I am honoured to have been chosen to serve in this position within a very important First Nations organization, which I accept with equal parts enthusiasm and purpose. Suffice to say, I am very excited about leading the organization at this critical point of its existence." said Mr. Plante.
"When I think about FNIGC, I see a team of smart dedicated humans who have come together to support a very unique and important mandate of data sovereignty. I count myself very lucky to be part of an incredible team of such passionate and talented individuals, and I am looking forward to working with each of them as we collectively move FNIGC forward."
The First Nations Information Governance Centre is an independent, apolitical, and technical non-profit organization operating with a special mandate from the Assembly of First Nations' Chiefs-in-Assembly (Resolution #48, December 2009).