On behalf of its Board of Directors and network of Regional Partners, the First Nations Information Governance Centre (FNIGC) presents Canada's first national strategy to further our vision that every First Nation will achieve data sovereignty in alignment with its distinct world view.
Available now on FNIGC.ca, A First Nations Data Governance Strategy (FNDGS) envisions a First Nations‑led, national network of regional information governance centres across the country equipped with the knowledge, skills, and infrastructure needed to serve the information needs of First Nations people and communities.
First Nations governments require timely access to quality data in order to plan for the future, to deliver the services their citizens need and expect, and to make informed decisions in a rapidly-growing global digital environment.
"This strategy builds on more than two decades of internationally recognized work and is a response to the longstanding calls for First Nations' authority and control over our own information," says FNIGC's Chair Bonnie Healy. "In response to a 2016 Chiefs-in-Assembly resolution that called for funding for regional data governance champions and the development of a national data governance strategy, and funded through Budget 2018, this strategy proposes a way forward, led by our Nations."
The strategy is rooted in community-driven and Nation‑based collaborative approaches and charts the path necessary to further advance First Nations' self-determination. It will also enable the progressive transfer of community service delivery back to First Nations' governments with the ultimate goal of addressing socio-economic and health outcome inequalities.
"This matters to Canada because—like all governments—First Nations governments cannot be successful if their rights to self-determination and self-governance are not empowered by the governance of their own data," says Gwen Phillips, FNIGC Board Member and data governance champion for BC.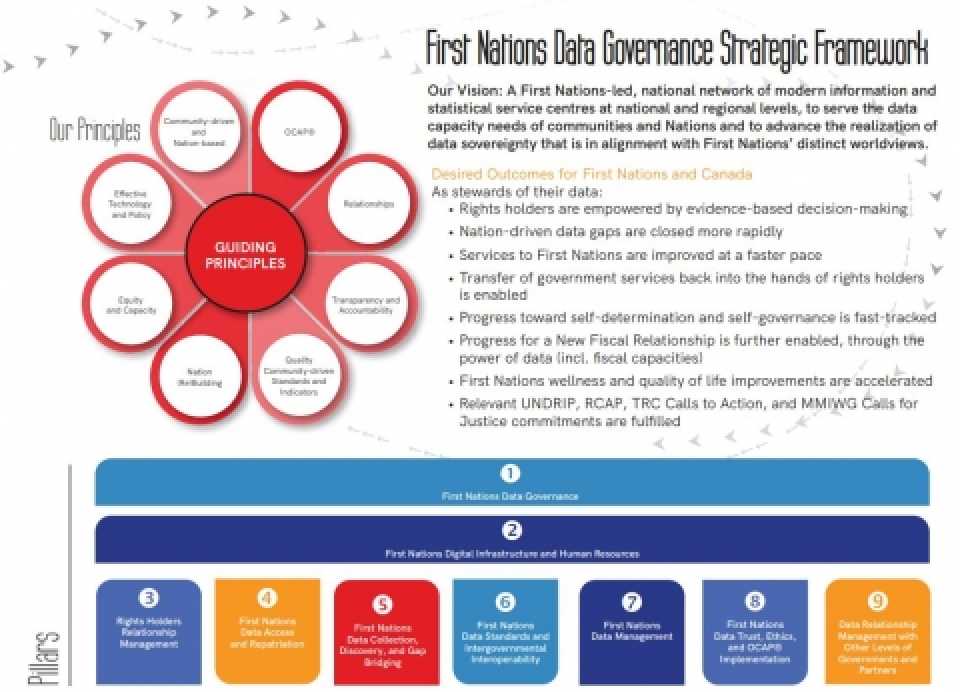 To read the report, download it here: A First Nations Data Governance Strategy.