The First Nations Information Governance Centre (FNIGC) and its Board of Directors is pleased to announce the recipients of the 9th annual FNIGC National Student Bursary, which is awarded each year to outstanding First Nations post-secondary students.
This year's recipients are: Nicole Shingoose, Shawna Louise McKenzie, Fiona Lizotte, and Étienne Lacasse-Vollant.
Established in 2011, the FNIGC National Student Bursary is awarded each year to exceptional First Nations students enrolled in college or university, studying in fields related to the advancement of First Nations data sovereignty.
Selected by a committee approved by FNIGC's Board of Directors, each recipient receives $2,500 and free registration to FNIGC's Fundamentals of OCAP® online course.
"Education and capacity building are critical to nation rebuilding and to achieving data sovereignty" says Bonnie Healy, Chair of FNIGC's Board of Directors. "We need First Nations epidemiologists, statisticians, and data analysts who are able to apply our own world view to our own data. It's our hope that the FNIGC bursary helps these students get one step closer to achieving their goals."
Meet this year's recipients:
Nicole Shingoose is Saulteaux from Cote First Nation and Plains Cree from Moosomin First Nation. She is currently enrolled in the Medical Radiologic Technology program at Saskatchewan Polytechnic after having completing a degree in Mathematics with a minor in Life Science at the Royal Military College in Kingston, Ontario. After graduation Nicole plans to work as an X-ray technologist and eventually further her education by applying to a secondary discipline such as Magnetic Resonance Imaging. Follow Nicole's journey on Twitter: @NicoleShingoose.
A single mother, Shawna Louise McKenzie is Anishnaabe Kwe from Chippewas of Rama First Nation and Chippewas of Georgina Island First Nation. She is completing her Honours BASc in Media, Film, and Communication studies at Lakehead University in Orillia, Ontario. Her current areas of focus and interest include surveillance and Big Data. She says that education has been a blessing and has opened her eyes beyond the immediate and mainstream media, to see past the history of social norms. Follow Shawna's journey on Twitter: @ShawnaRama1.
A third-year student at the University of British Columbia's Okanagan campus, Fiona Lizotte is Syilx from Okanagan Nation. She is completing her Bachelor of Science and currently working as a math and physics tutor for Aboriginal students while volunteering her time as an assistant volleyball coach. After graduation Fiona plans on attending dental school to pursue a career specializing in serving First Nations' oral health needs. Follow Fiona's journey on Twitter: @fionalizotte.
Étienne Lacasse-Vollant is Innu from Uashat mak Mani-utenam First Nation. He is currently completing his second bachelor's degree in social work at Université du Québec à Chicoutimi and a Master's degree at Université Laval. His thesis is focused on Indigenous spiritual practices and how they contribute to the spiritual healing of participants in the community of Uashat mak Maliotenam. His interest in this topic stems from several community members who speak of the re-appropriation of Indigenous spirituality as a component of their identity, and as a means of healing and reconciliation from the wounds of colonization. Follow Étienne's journey on LinkedIn.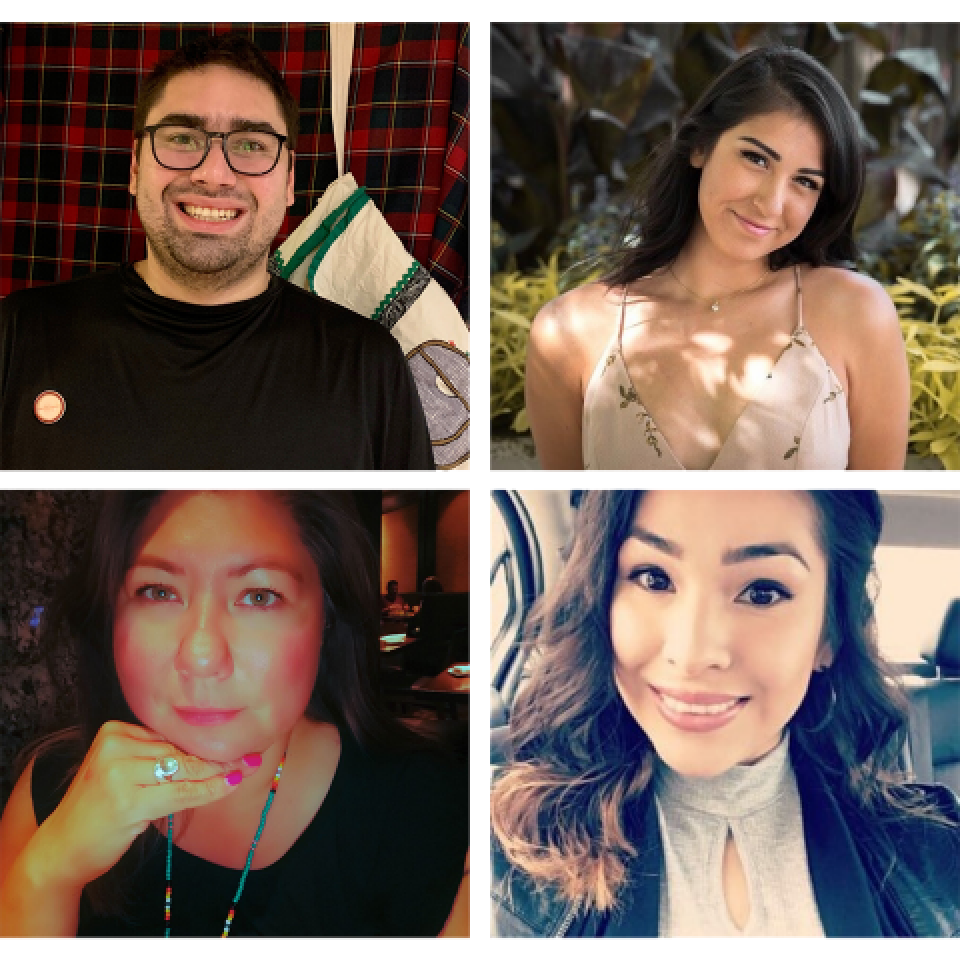 Since it was established nearly a decade ago, FNIGC's National Student Bursary program has awarded more than $33,000 to 19 First Nations post-secondary students across Canada. This year FNIGC was able to offer four bursaries.
Thank you to Tracey P. Lauriault, Assistant Professor of Critical Media and Big Data in the School of Journalism and Communication at Carleton University, and Stats NZ Tatauranga Aotearoa for their generous donations.
To learn more about FNIGC's National Student Bursary program go here.
For more information on the bursary application process, contact Erin Corston, Senior Advisor, Partnerships & Capacity, at [email protected].
For more information about FNIGC, visit FNIGC.ca or contact Brad Mackay, Manager, Communications, at [email protected]