For the latest story in our Power of Data series, FNIGC travelled to Saik'uz First Nation in the heart of the British Columbia interior, where we spent a day visiting with the Chief and others in this small Carrier community. As we discovered, data can takes many forms in First Nations communities, including the traditional stories that are handed down from one generation to the next.
To Stanley Thomas, Chief of Saik'uz, oral storytelling traditions are an important means of transmitting cultural information within a family and the community as a whole.
"Data, to me, we've had it all our lives – but it isn't always written down" he said. "Our data is here, in our own way, it's in our heads."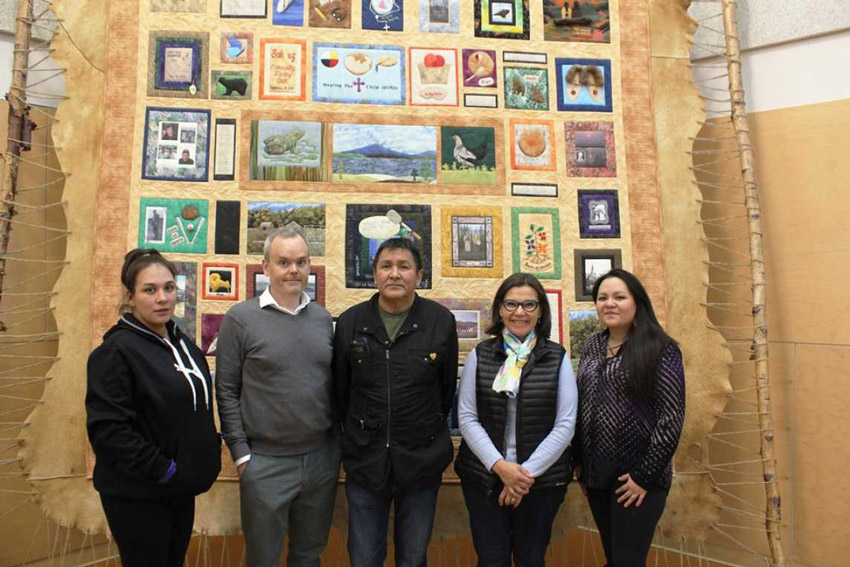 This article is the latest in an ongoing Power of Data series that explores the impact of quality data on life in First Nations communities across Canada, while highlighting the positive real-world impact that data from FNIGC's First Nations Regional Health Survey (FNRHS, or RHS) has had in First Nations communities over the past two decades.
The series was launched in spring 2015, and since then FNIGC has published five stories that explore and examine the importance of quality data in First Nations communities.
You can read our latest article here The Power of Data: Saik'uz First Nation.
Do you have a Power of Data story in your community that you think we should focus on in a future story? Drop us a line at [email protected] and tell us about it.